I recently shared this easy cake recipe with my friend, Laurie, over at the Passionate Penny Pincher for her 12 Days of Christmas Baking series. She's an expert on couponing, finding deals, and saving you money, so if you're not following her, you should be! And if you missed this easy recipe there, here it is again!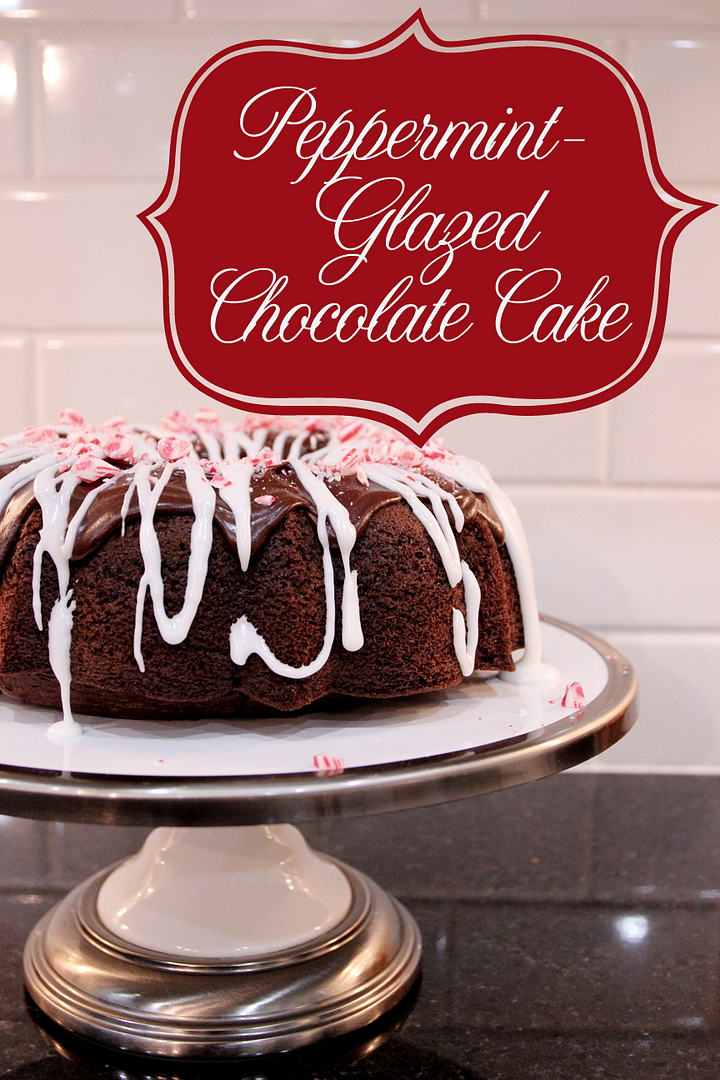 With the busy-ness of the season, it's no time to reinvent the wheel, so this recipe starts with a basic chocolate boxed cake, baked according to package directions. I baked mine in a bundt pan, but it could also work as a layer cake.
Once the cake is baked and cooled, it's time for the fun part. Continuing with the easy theme, scoop out some chocolate fudge frosting into a bowl and microwave it until is just barely melted.
Then, carefully pour the melted frosting evenly over the cake, letting flow down the sides a little.
Then, place the cake in the fridge to harden the frosting while you mix up the peppermint glaze.
The easy peppermint glaze is made from just a few ingredients:
1 cup powdered sugar
1 to 2 Tbsp milk
1/2 tsp peppermint extract
1/2 cup crushed candy canes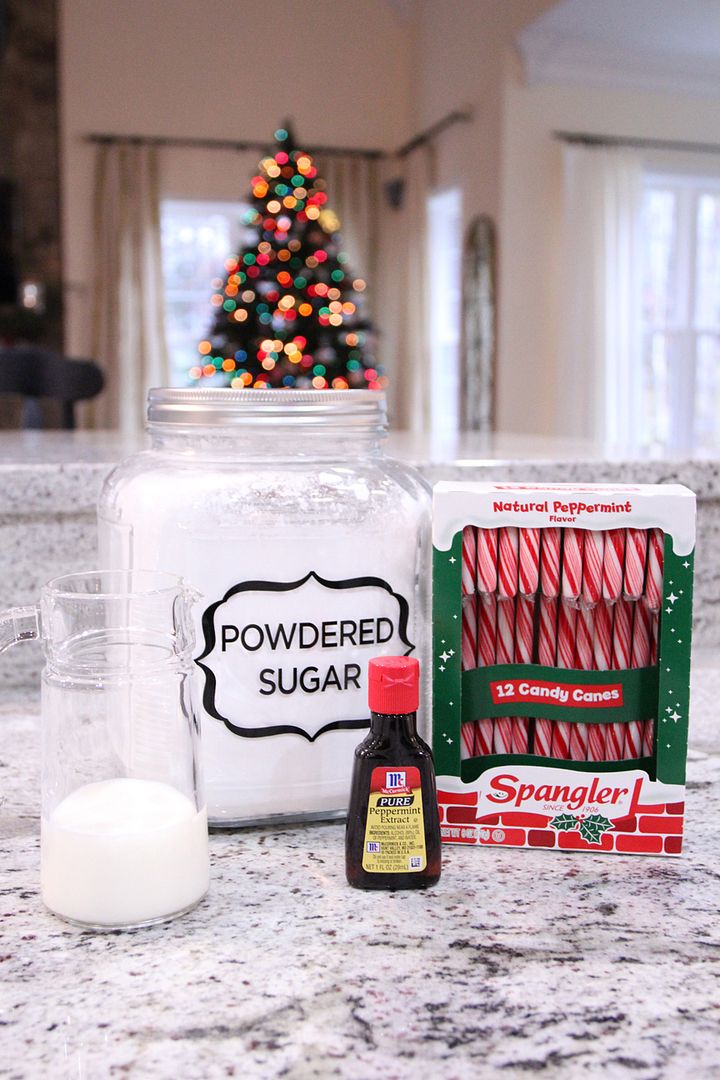 In a small bowl, just mix up the powdered sugar and milk until it becomes a thick glaze. Then, just add the peppermint extract.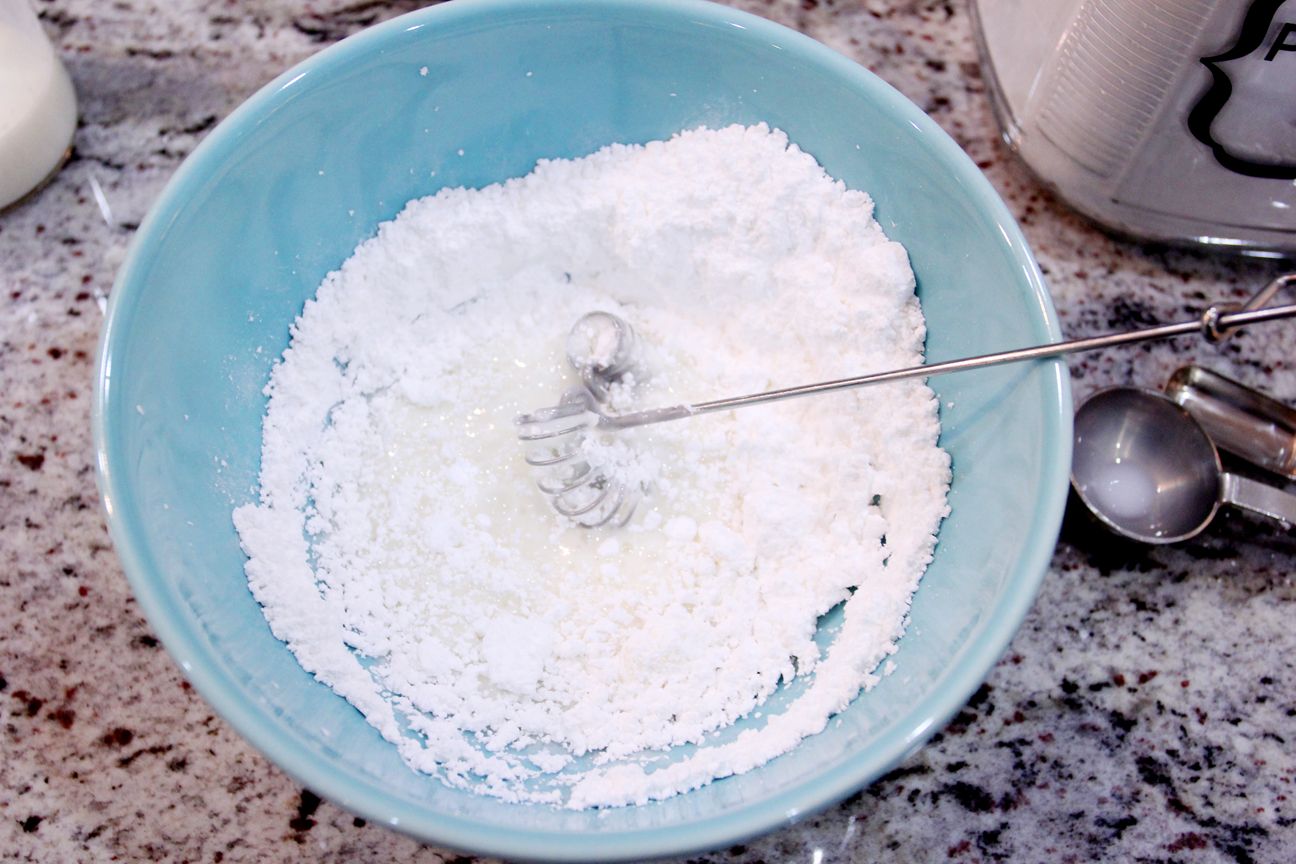 A few candy canes thrown into a mini chopper for a few seconds gives you perfect candy cane sprinkles. (I've had this one for years, and I love it!)
Then, just drizzle the glaze over the cake, sprinkle on the candy canes, and enjoy!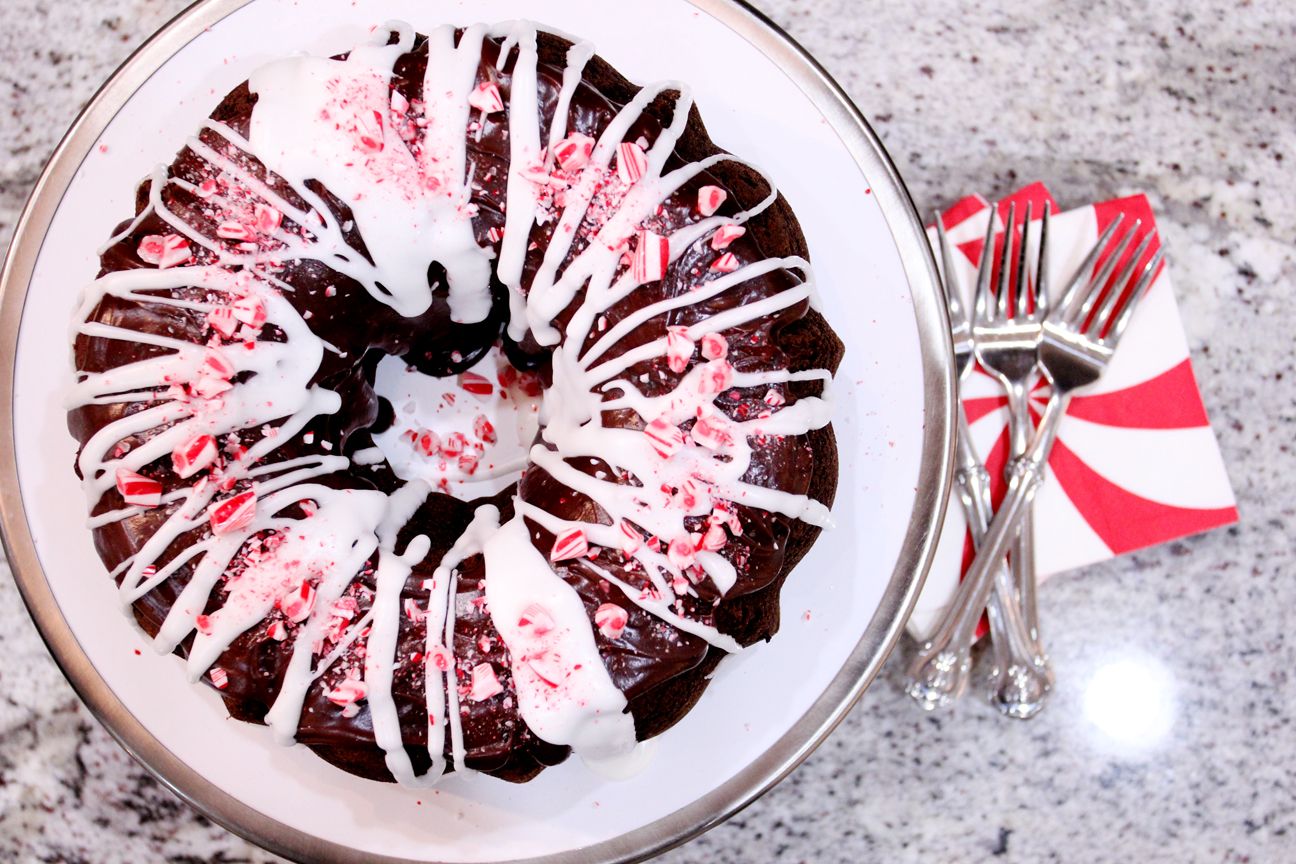 This quick and easy cake is perfect for bringing to a party or sharing at home with the family!