This post brought to you by

Mrs. Smith's

. All opinions are 100% mine.
So it's officially Christmas season whether you've had time to get that tree up yet or not, and very soon it will be time for lots of fun parties and family get-togethers. And that also means lots of cooking and preparation. But you don't have to be a professional baker to serve up some fabulous pies. That's where Mrs. Smith's can help.
Introducing

Mrs. Smith's Signature Deep Dish pies

. Say "good-bye" to the typical pre-baked pies and "hello" to these special recipe flavors that will remind you of grandma's home-made creations.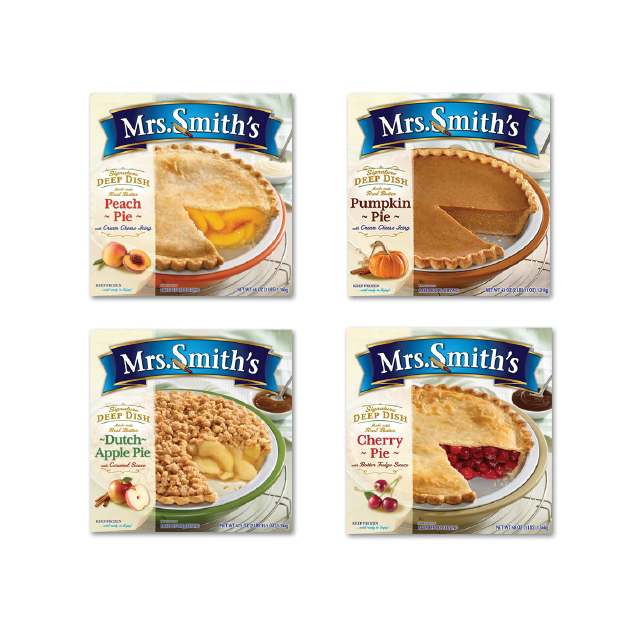 I served these pies at our Thanksgiving feast, and they were both beautiful and delicious.
I was so tempted to let everyone believe I had made them all from scratch, but I refrained. But, I did have fun adding all the great toppings that come with the different varieties, like this yummy brown sugar streusel for the Dutch Apple...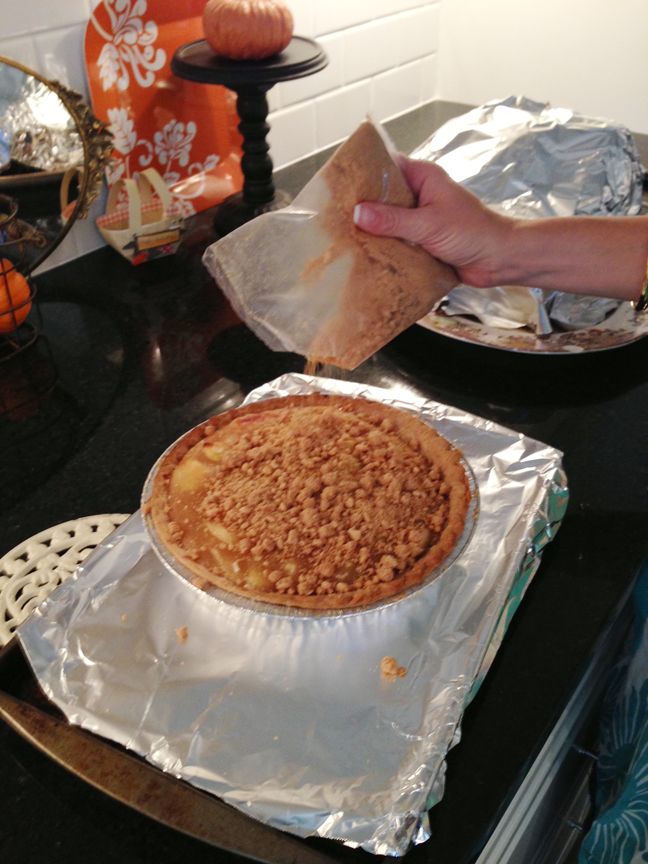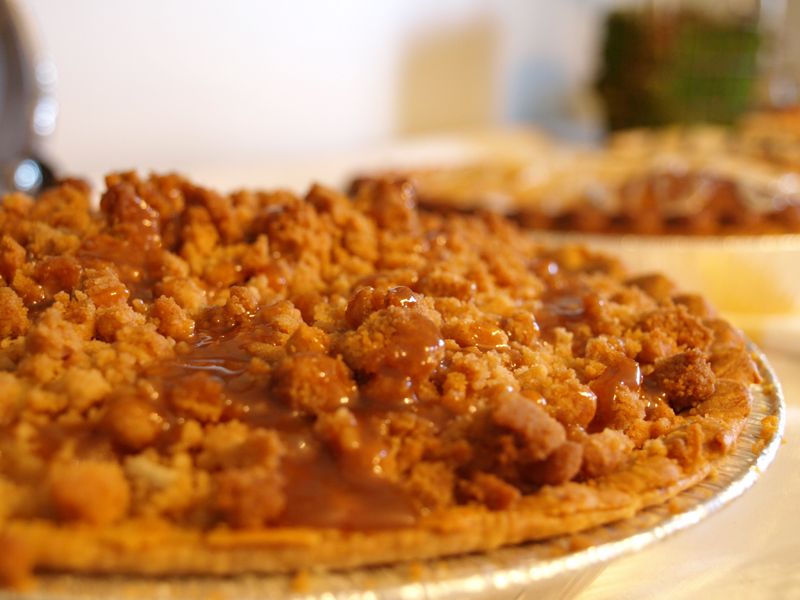 You can almost taste that, can't you?
These were a big hit with our family. Abby loved the peach...
And crazy Uncle Bradley (a.k.a. the Pie Connoisseur) loved the cherry...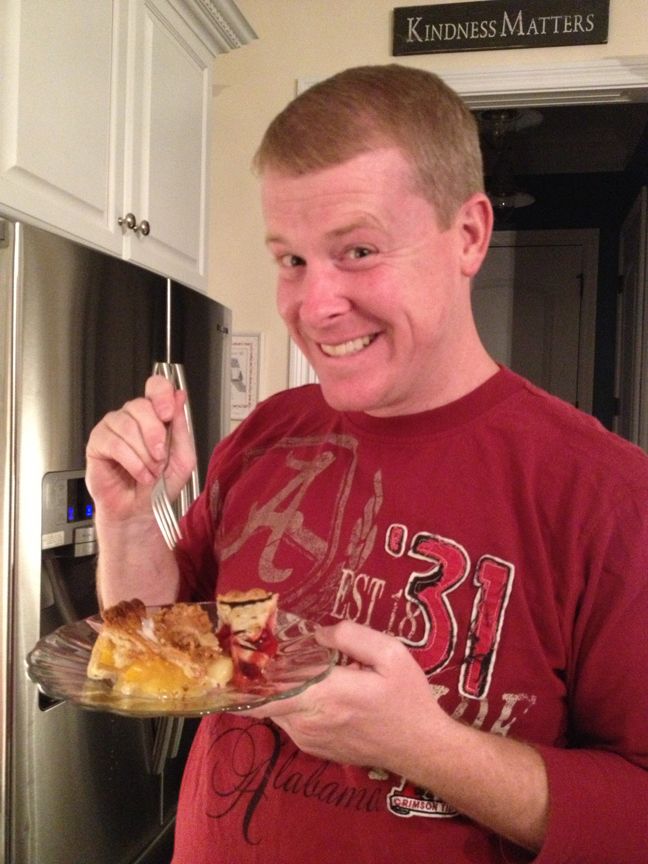 And you need to be thinking of which one sounds great to you because someone's going to win a coupon for a FREE ONE to serve to their friends and family. And because you might need a fancy pie dish or some nice dessert plates to go with your great pie, that someone's also going to win a $50 gift card to WILLIAMS-SONOMA, compliments of Mrs. Smith's! I can hear the Woo Hoo's from here!
So, listen up my fellow pie lovers, all you need to do for your chance to win is leave me a comment below telling me which pie you'd love to try AND what you would buy at Williams Sonoma! (You might even want to give your gift card to someone for Christmas!)
If you'd like extra entries, "like" the Mrs. Smith's page on

Facebook

and follow them on

Pinterest

. (One extra entry for each of those when you leave a comment that you did.)
Thanks to Mrs. Smith's for the fabulous pies and giveaway! Contest runs now through December 4th, and winner will be announced on

my Facebook page

on December 5th! U.S. residents only, please. Bon Appétit and Good Luck!