This post brought to you by Bulbs. Dig, Drop, Done.. All opinions are 100% mine.
I know right now you're up to your neck in Christmas cheer, but I'm interrupting the wintery holiday hustle and bustle to bring you a little bit of spring. With a little bit of planning now, you can have a gorgeous yard full of flowers, come spring.

You may be an avid gardener with flower beds that are the envy of the whole neighborhood, but I have to admit I've never planted a bulb in my life. I guess I've just been a little intimidated and a little too lazy to research when and how to plant them. But, I was recently introduced to a couple of sites that have changed my point of view and I think you'll like them, too.

The first site is called Dig, Drop, Done, where you'll find all kinds of info on bulbs and how to plant them. You'll also meet three funny ladies with different lifestyles who will tell you all about their planting experiences. You may even find out one of them is a lot like you. I guess I'm most like Marcy the Super-Mom since she's the only one with small kids. She explains that bulbs are so easy to plant, even moms with a busy lifestyle can make it work.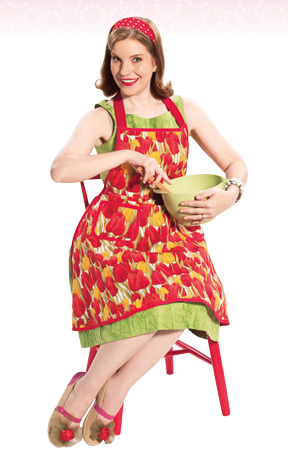 After checking out their videos, I'm sure you'll come to realize if they can do this, so can you! Be sure to visit www.digdropdone.com to learn more about how easy it is to have gorgeous color in your yard when spring rolls around.

Another site you won't want to miss is called Curbside Chaos. There you'll find a Garden Guru tool that will help you figure out which bulbs are right for you, depending on where you live! In a few short steps, you can choose your location in the world, the time of year you want your blooms, and the type of bulb you want to grow, and a customized Planting Guide will be generated just for you! Here's an example of a Planting Guide for my area:

And right now, CurbsideChaos.com is hosting a contest called "Bulbs. Dig, Drop, Done.", designed to educate women about the surprisingly simple beauty of flower bulbs. One lucky winner will win a $5,000 yard makeover and a visit from HGTV personality Taniya Nayak! If you're the big winner, Taniya will give you tips on the best way to update your yard and creative ideas for incorporating flower bulbs into your landscape!

Be sure to visit CurbsideChaos.com to upload your pic and enter to win!

There are so many creative ways to use flower bulbs and these sites are a great way to learn more about them. Still looking for a unique Christmas gift idea for someone? Get them some bulbs from your local garden center. Planting bulbs now will mean a beautiful spring later!